Estate Planning & Probate Administration Attorney in
Myrtle Beach, South Carolina
Danny Villacarlos Butler
Founding Attorney
Danny V. Butler has been practicing law in the Myrtle Beach, South Carolina area for over 15 years. Danny earned his law degree from Wake Forest University School of Law and a Master of Law in taxation from the University of Alabama School of Law. Over the course of his career, he has helped individuals, families, and companies with various legal troubles. Contact Danny today to schedule your free consultation. He serves the areas of Myrtle Beach and North Myrtle Beach, Conway, Horry County, and Georgetown County, South Carolina.
MORE ABOUT DANNY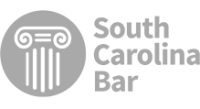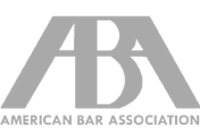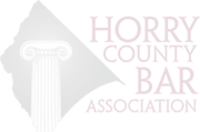 Why Work With Us?
Our estate planning and probate attorney is dedicated to providing South Carolina residents with beneficial and long-lasting results. Do not hesitate in contacting us to discuss your case.
We're Approachable
You do not have to be worried about coming to us with legal problems. Our attorney will compassionately lead you through the process.
We're Adaptable
No matter how challenging your situation may be, we will strive for a solution that you can be happy with. We will never give up!
We're Affordable
We know hiring an attorney can be stressful. We pride ourselves on offering affordable services to you and every one of our clients.
Skilled Guidance for Complex Legal Matters
If you're looking to draft a will or administer a loved one's estate, let us help you understand your options.
Client Testimonials
"Danny will provide excellent legal services. Smart, very hardworking, and responsive communication are just a few of his many admirable qualities. I would not hesitate to refer anyone to Danny."
"Dan Butler is professional and extremely knowledgeable. He answered our questions about our parents' trust and tax law. He filed the paperwork we needed at a reasonable cost. Highly recommend this attorney."
"Came in from out of state to see the lawyer without an appointment, and he came out and answered the few questions I had at no charge. It was much appreciated."
Putting Your Needs First Every Step of the Way
Creating an estate plan by yourself is not an easy task to accomplish. With the help of a detail-oriented and compassionate attorney, you will feel relieved when you are able to protect the life that you and your family have worked so hard to build.
At Butler Law, our estate planning and probate administration attorney will help you with every stage of the estate planning process including wills, trusts, asset protection, probate, and estate administration. To start planning, contact our law firm today.
Along with estate planning, our lead attorney is able to help you and your company with various business law matters. Get in touch with us if you need help picking the right entity for your startup or need to name a successor to the business that you have built.
Whatever your legal needs may be, we are dedicated to helping you seek a positive result. Contact us to set up a free consultation. We represent those in Myrtle Beach and North Myrtle Beach, Conway, Horry County, and Georgetown County, South Carolina.